If you were not familiar with the N95 respiratory mask before the COVID-19 pandemic, you almost certainly are now. The fabrics that make up the N95 mask are easy to breathe through and able to filter out dangerous airborne pathogens too small for our eyes to see. In times like these, N95 masks can be the difference between life and death. While the N95 is widely known, the meaning behind the letter N and the significance of the number 95 may be a mystery.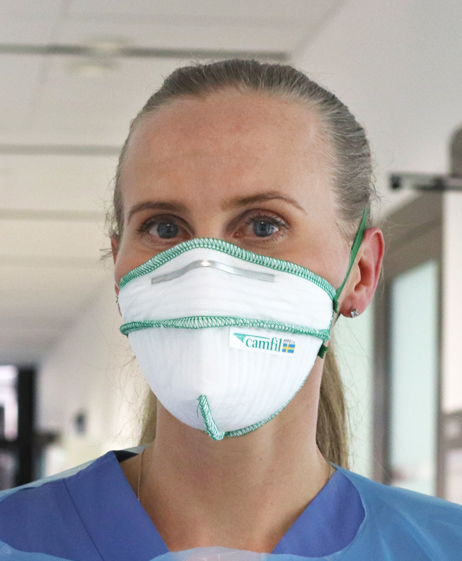 What Does N95 Stand For?
N95 masks are highly regulated by NIOSH (The National Institute for Occupational Safety and Health) and should not be confused with FFP masks which are regulated by CEN (European Committee for Standardization). NIOSH classifies the respiratory masks they regulate into one of three categories based upon the intended use. One of the categories is the "N" class which stands for Not-for-Oil. This mask is designed for use in applications where the particles encountered consists of dry, ultra-fine non-oil aerosols such as those generated from grinding, sawing, and thankfully in today's world, biological particles. The number "95" stands for 95% particle capture efficiency. Higher efficiencies are available, but the N95 mask is the one most commonly used by medical personnel.
Full Story What N95 Respiratory Masks Can Teach Us About Air Filters – Camfil Reports

source: https://cleanair.camfil.us/2021/09/24/what-n95-respiratory-masks-can-teach-us-about-air-filters-camfil-reports/